Effective portfolio management is a critical aspect of any organisation's success. It involves coordinating and overseeing multiple projects, initiatives, and investments to achieve strategic goals. 
However, portfolio management cannot exist in isolation; it must be closely integrated with various organisational procedures and involve the active participation of multiple stakeholders. In this article, we explore the significance of aligning portfolio processes with the existing organisational procedures and the benefits it brings.
One of the key aspects of aligning portfolio management with organisational procedures is recognising that many objectives and processes pertinent to portfolio management might already be in place within the organisation through other structures or methodologies. For instance, the component approval process, which evaluates individual elements of the portfolio, may be one such pre-existing procedure.
As organisations increasingly formalise their portfolio management practices and emphasise portfolio orientation, it becomes essential to integrate relevant organisational procedures into the portfolio management domain. This integration ensures consistency, efficiency, and clear governance structures. The establishment of Portfolio Management Offices (PMOs) plays a vital role in this alignment process. PMOs collaborate with various groups within the organisation to ensure seamless integration of processes, avoiding conflicts and overlapping responsibilities.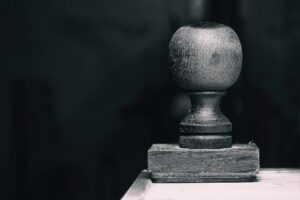 Approval procedures are fundamental in maintaining financial and strategic control over the allocation of organisational resources. These procedures facilitate better management of the organisation's overall capacity, ensuring that projects and initiatives stay on track with their objectives regarding scope, cost, time, and quality. Any deviations from these objectives need to be formally discussed and accepted.
It is important to note that no single methodology can comprehensively capture the diverse approval procedures and criteria existing in each organisation. Hence, during the Portfolio Framework Definition process, it becomes necessary to identify and document these approval procedures, even if it requires additional tailoring to the portfolio framework. This approach ensures that all relevant procedures are considered and appropriately aligned.
Moreover, the alignment process may require some flexibility in adapting specific organisational procedures to accommodate the unique management needs and constraints of the portfolio. Such adaptations are typically carried out within acceptable limits, respecting the overall organisational structure and objectives. For instance, project approval procedures may be modified to harmonise with the overall Portfolio Composition process.
Symptoms from lack of alignment
When procedures within an organisation lack full alignment, and multiple decision-making bodies possess overlapping responsibilities, various detrimental symptoms emerge, impacting the organisation's efficiency, coherence, and overall success of the portfolio management endeavour.
Decision-Making Confusion: Multiple decision-making bodies with overlapping responsibilities can lead to confusion and delays in making critical portfolio decisions, as it may not be clear which body has the authority to make specific choices.
Lack of Consistency: Inconsistent decisions and conflicting directives may arise from different decisions, leading to a lack of coherence in the organisation's overall strategy and direction.
Duplication of Efforts: Overlapping responsibilities can result in redundant efforts and waste of resources as different procedures and governance bodies may pursue similar objectives independently.
Increased Conflict: Tensions and conflicts may arise between decision-making bodies as they vie for authority and control, causing inefficiencies and negatively impacting the organization's culture and morale.
Accountability Issues: With multiple bodies involved in decision-making, it becomes challenging to attribute successes or failures to specific groups, potentially leading to a lack of accountability for outcomes.
The benefits of aligning portfolio processes with organisational procedures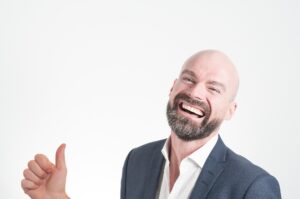 Embracing the alignment of portfolio processes with organisational procedures yields a multitude of advantages that contribute to the overall effectiveness and success of an organisation.
Efficient Decision-Making: Integration with existing organisational procedures streamlines the decision-making process. This alignment ensures that the portfolio objectives and management approach align with the broader strategic goals of the organisation, promoting effective resource allocation.
Clear Accountability and Risk Mitigation: Defined procedures and approvals establish clear accountability for portfolio performance. Stakeholders know their roles and responsibilities, reducing ambiguity and potential conflicts with other (temporary or permanent) decision making structures.
Resource Optimisation: Alignment allows for better visibility and control over resource allocation, avoiding duplication of efforts and maximising the utilisation of available resources.
Increased Transparency: Formalised approval processes promote transparency and accountability. All decisions are documented and justified, creating a clear audit trail.
Enhanced Communication: Effective alignment fosters communication and collaboration between various departments and stakeholders.
Improved Adaptability: A systematic approach to aligning processes allows for adjustments as the organisation evolves, ensuring that the portfolio management approach remains relevant and current.
In conclusion, successful portfolio management requires integration with existing organisational procedures to function optimally. The alignment process involves identifying, documenting, and integrating relevant approval procedures while maintaining adaptability to accommodate the unique needs of the portfolio. Only when portfolio processes are harmonised with organisational procedures can an organisation be truly both effectively and efficient in their portfolio management.